Pegasus 2 Smart Luxury Massage Lounger
$11,000.00
The Pegasus 2 Smart unique design allows it to take up as little room as possible while offering the biggest set of features available. The Wall-Hugger design uses a pivot-base system so that you can place it almost up against a wall and still enjoy the full recline position. The Zero Gravity recline feature positions the body in an optimal angle that relieves pressure on the joints and gives a peaceful, weightless sensation.
Compare
Description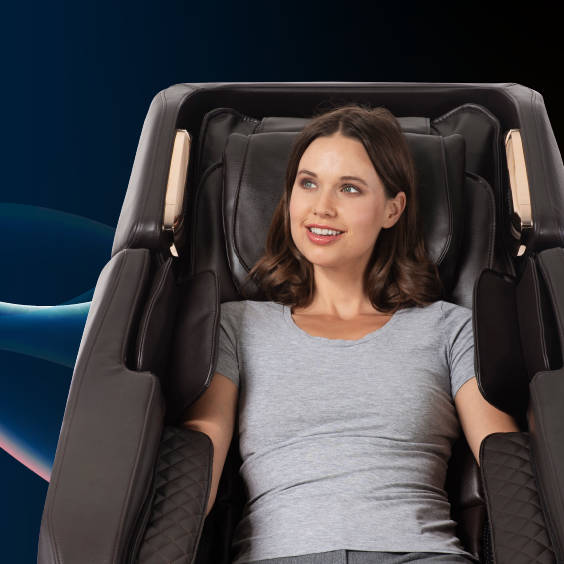 Voice-activated Massage System
The Pegasus 2 Smart is Daiwa's first chair with Smart-Listen Voice Control technology, letting you activate a massage program or make "just right" adjustments without lifting a finger. At the end of a long day, your Pegasus 2 Smart is a great listener, ready to greet you with a comforting shoulder rub in sync to your favorite slow jam. It starts with a simple "Hello, Daiwa." Your Pegasus 2's Smart-Listen feature even speaks multiple languages. Easily switch the language preference to Chinese and speak to the Pegasus 2 Smart in Chinese.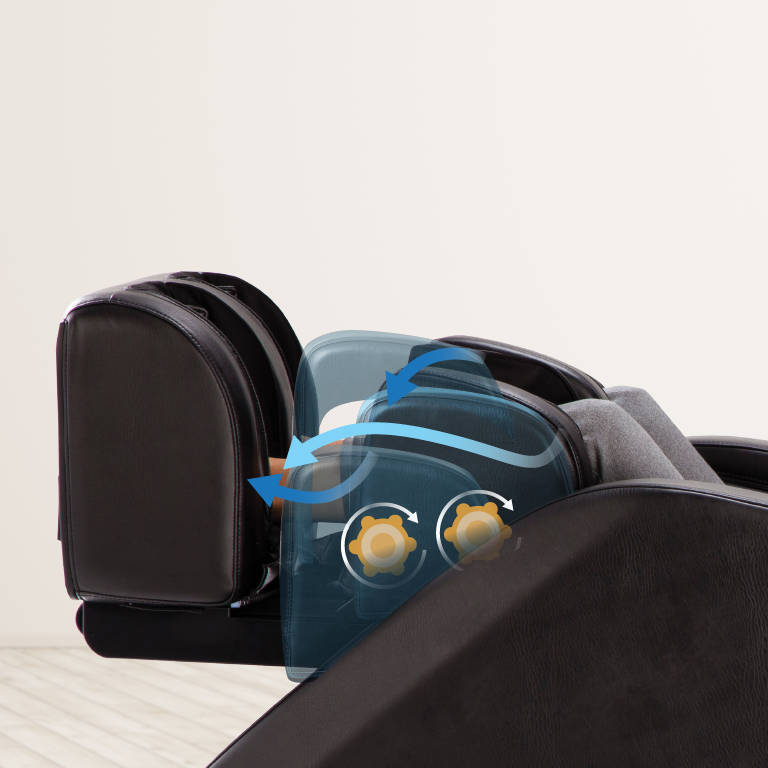 Shiatsu Wave™ Calf Massage
The Pegasus 2 Smart has the most technologically advanced leg massager! This upgraded design now applies Shiatsu rollers to the back of the calves to provide a complete calf massage. Not only do airbags on the feet and calves rhythmically expand and contact, they now move in a wave-like motion; all of this combines to further rejuvenate tired calf muscles.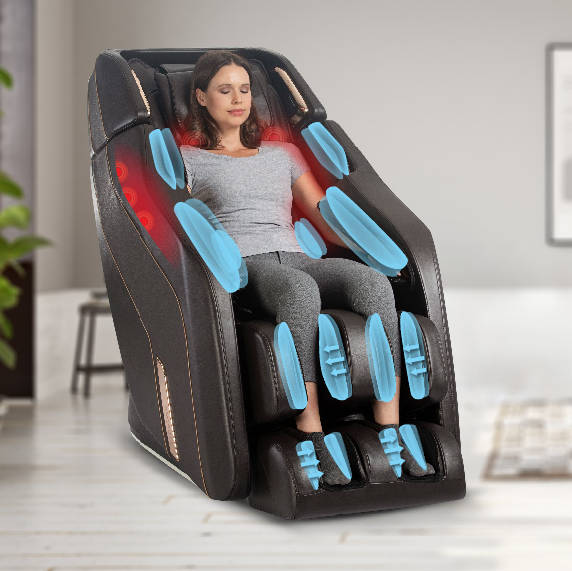 48 Airbag massage on the upper & lower body
Built into the chair are 48 airbags that rhythmically inflate and deflate during your massage session.
Undulating Airbag Foot Massage
Powerful airbags inflate and deflate in an alternating pattern around the calves and the feet to relieve tension and improve circulation, while built-in grips gently hold your ankles in place.
Therapeutic heat therapy
The Therapeutic Heat function around the lumbar region provides soothing relief from chronic lower-back pain. Heat therapy helps ease tension and stress, relieve arthritis pain, and heal sore muscles. Warm muscles are more pliable, making the massage treatments more effective.
ShoulderFit™​​ Technology
Named after the mythical winged stallion, the Daiwa Pegasus 2 Smart can also expand its "wings"
to insure a comfortable experience for users of all sizes. The width extends from 26 inches to 32 inches for people with a larger stature.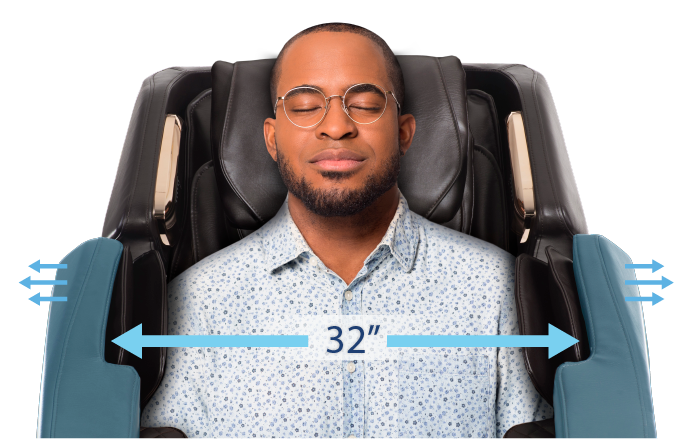 ---
---
Technical Specifications
7 Manual Modes Kneading up, Kneading down, Tapping, Knocking, Shiatsu, Sync, Rhythm
3 3D Modes Shiatsu, Breathe, Revive
Zero Gravity Yes
Auto Body Scanning System Yes
Auto Recline Yes
Footrest Length Adjustment 6.3 in
Speed Control Yes
Number of Speeds 6
Number of Width Options 3
Target Areas Whole, Partial, Point
Extra Wide Shoulder Expansion Yes
Shoulder Pad Adjustment No
Removable Pillow Yes
Total Number of Airbags 48
Leg Massage: Calf, Foot, Ankle, Reflexology
Foot Massage Airbags & Triple Reflexology Rollers
Automatic Shutoff Yes
Minimum Distance from Wall 0.25 in
Smartphone App iOS, Android
Heat Yes
Weight of Product 275lbs
User Weight Limit 300lbs
User Height Range 4'8″ – 6'6″
Power Supply 240W
Rated Frequency 50/60 Hz
Standby Power 1.5 W
Rated Voltage 100 – 120 V
Voltage of Key Components 24 V
Upright Dimensions 63 x 31 x 49 in
Reclined Dimensions 75 x 31 x 34 in
Available Colors Black, Choco
Upholstery High-end Saffiano PU Leather
Auto Timer 10min, 20min, 30min
Massage Track 49in L-shape Track
Tapping Width 2.4/5.5/7.9 in
Reclining Angle 172˚
Cord Length 75 in
Voice Control English/ Chinese
27 Automatic Programs Recovery, Extend, Refresh, Relax, Upper Body, Lower Body, Royal Treatment, Stress Relief, Gentle Care (9 programs * 3 time settings)