Legacy 4 Luxury Massage Lounger
$9,499.99
Experience a perfect blend of advanced technology and a modern design. Legacy 4 is a powerful massage chair designed for style.
Compare
Description
Heated Compression Leg Massage
The advanced, full-featured leg massager of the Legacy 4's legrest includes a thermal calf and knee massage, targeting one of the most injury-prone spots on the body. During your automatic massage, the leg massager moves from the ankles up to the knee while applying heat and gentle airbag modulations to stretch tendons and soothe painful inflammation.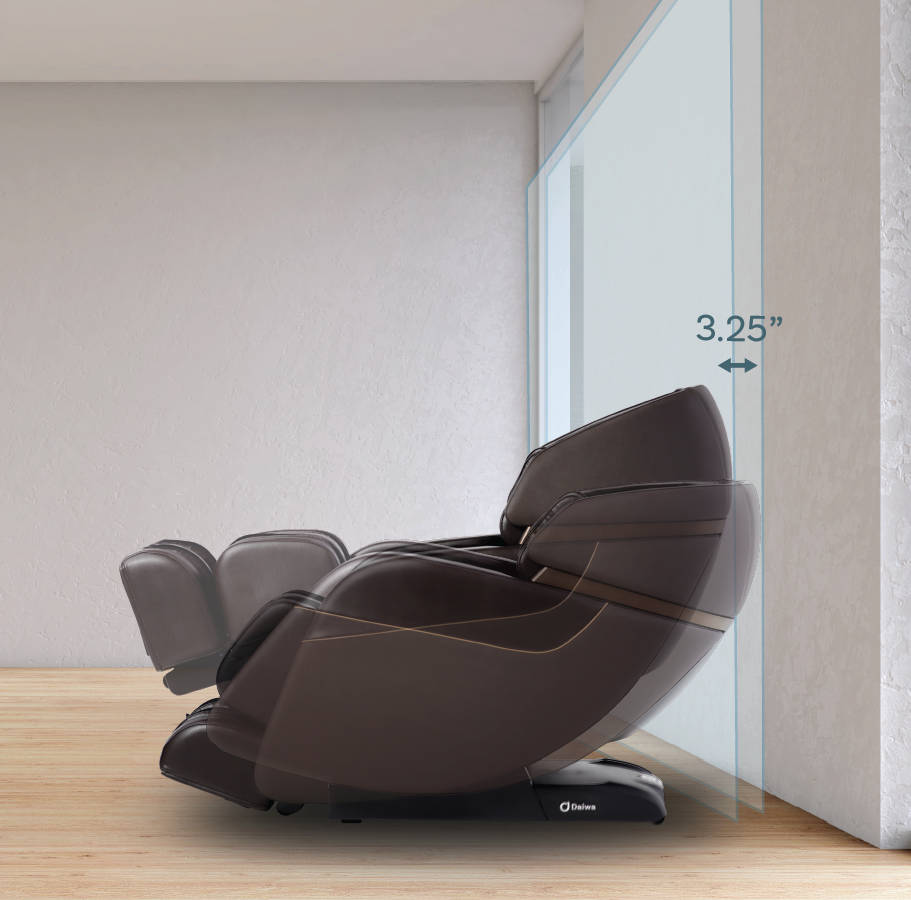 Space-saving Wall Hugger Design
Quality craftsmanship and advanced technology make this an exceptional piece of furniture. Choice upholstery and a modern design compliment your existing décor. The Legacy 4's innovative Wall-Hugger design uses a pivot-base system that requires almost no space between the chair and the wall. Position your Legacy 4 nearly against a wall and still enjoy the full recline position.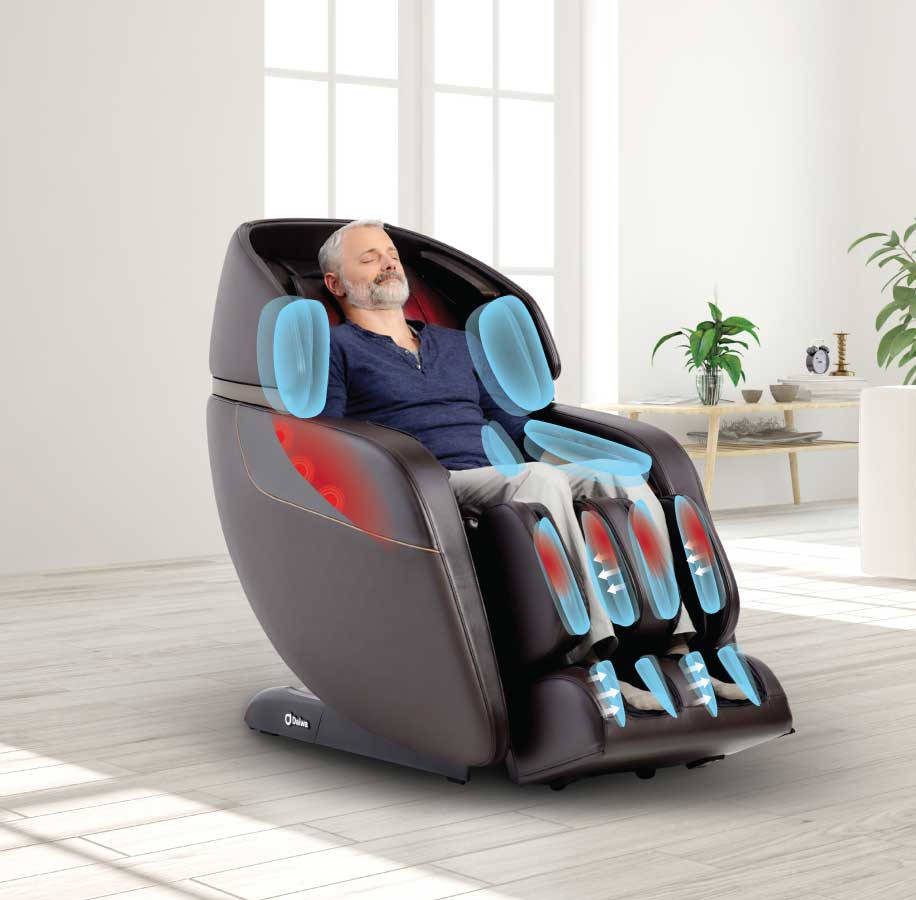 48 Airbag massage on the upper & lower body
Built into the chair are 48 airbags that rhythmically inflate and deflate during your massage session.
Undulating Airbag Foot Massage
Powerful airbags inflate and deflate in an alternating pattern around the calves and the feet to relieve tension and improve circulation, while built-in grips gently hold your ankles in place.
Therapeutic heat therapy
The Therapeutic Heat function around the lumbar region provides soothing relief from chronic lower-back pain. Heat therapy helps ease tension and stress, relieve arthritis pain, and heal sore muscles. Warm muscles are more pliable, making the massage treatments more effective.
---
---
Technical Specifications
7 Manual Modes: Kneading up, Kneading down, Tapping, Knocking, Shiatsu, Sync, Rhythm
3 3D Modes: Shiatsu, Breathe, Revive
Zero Gravity: Yes
Heat: Yes
Auto Body Scanning System: Yes
Auto Recline: Yes
Footrest Length Adjustment: 6.3 in
Speed Control: Yes
Number of Speeds: 6
Number of Width Options: 3
Target Areas: Whole, Partial, Point
Shoulder Pad Adjustment: Yes
Extendable Pillow: Yes
Total Number of Airbags: 48
Leg Massage: Calf, Foot, Shiatsu, Reflexology
Foot Massage: Airbags & Rollers
Automatic Shutoff: Yes
Minimum Distance from Wall:  3.25 in
Smartphone App: Yes
Weight of Product: 235 lbs
User Weight Limit: 300 lbs
User Height Range: 4'8″ – 6'6″
Power Supply: 240W
Standby Power: 1.5 W
Rated Voltage: 110 – 120 V
Upright Dimensions: 63 x 32 x 48 in
Reclined Dimensions: 72 x 32 x 33 in
Available Colors: Black, Choco
Upholstery: High-end Saffiano PU Leather
Auto Timer: 10min, 20min, 30min
Massage Track: 49in L-shape Track
Tapping Width: 1.2/5.1/7.9 in
Cord Length: 75 in
27 Automatic Programs: Recovery, Extend, Refresh, Relax, Upper Body, Lower Body, Royal Treatment, Stress Relief, Gentle Care (9 program * 3 time settings)